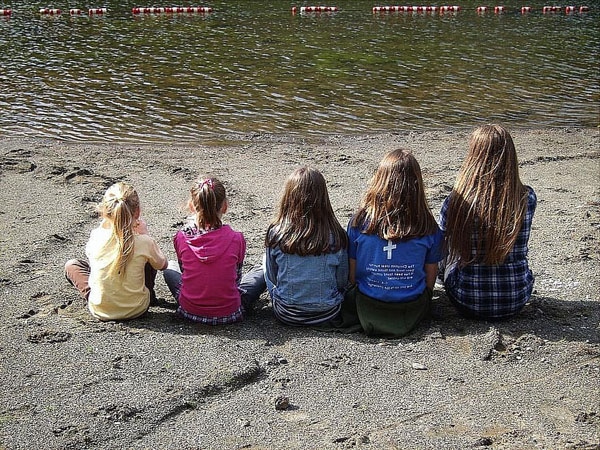 How do I start homeschooling my child?
Are you considering homeschooling your child? Do you need to know where to start?
There is a lot to think about when it comes to teaching your child from home. Homeschooling is not always easy especially when beginning.
There are some things to look at to make sure home schooling is the right decision.
A family needs to understand both the pros and the cons of homeschooling. This will help a family decide if the decision is right for them.
But once you decide that homeschooling it is the right way for you and your child, you can begin to dive deeper into the topicss that you want to pursue in your child's learning.
Here are some steps that can make homeschooling easier on the student and the parent.
Home school versus regular school
Homeschooling may be regarded by some as an innovative or alternative form of education, but in truth, it is one of the world's oldest forms of education.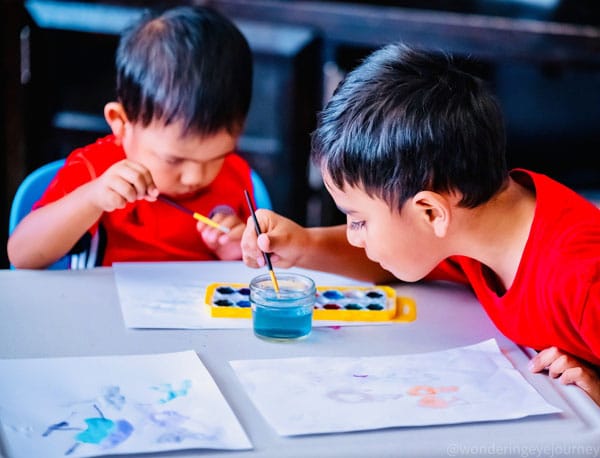 Homeschooling is not right for every student. It will work or it will not work. There are both advantages and disadvantages.
So what are the Pros and Cons of a homeschool education?
PROS: Here are some of the perceived benefits to homeschooling:
Personalised Learning
Homeschooling will give parents the chance to teach students to their learning style. There are no limits.
Pupils will work on the same UK curriculum but the teaching methods can be developed to meet the needs of the child.
Flexible Schedule
This will allow parents to reduce hectic mornings and alarm clocks. They do not have to rush around in the morning to get the kid ready for the bus at a specific time.
Teaching for Knowledge
Critics of public school say that education is all about teaching for the assessments and tests rather than gaining subject knowledge.
When a child gets individual attention they will learn their strengths and the areas where they need more support.
This will help measure their need and development.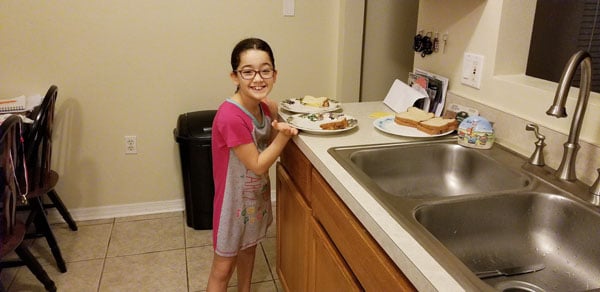 Benefits of Technology
Technology is constantly changing the world. Everything that is needed is just a click away. It is now possible to access just about anything on the internet.
Advances in technology has improved homeschools over the years. There are many apps to help students and now it is easier to teach children at home.
CONS: Below are some of the negative considerations of homeschooling:
Time Commitments
Homeschools means that a parent will need to acts as both the parent and the teacher all day.
Time is something that many parents do not have even those that stay at home.
Loss of independence and socialisation
Learning in more than just gaining knowledge.
Public schools help foster independence. A student will learn to navigate the building, keep track of their schedule, and learn how to use a bus to get to and from school.
Lack of social diversity
When child is homeschooled they will only see their family.
While this can be a good thing it is important to expose students to those with different background.
Changes in Lifestyle
Homeschooling will take a large commitment and it will be a change for everyone.
Time is needed in education as well as effort. This means that the parent will need to learn how to teach their child.
Parents need to balance this with work life and any other commitments they may have to make sure they have time to properly teach their child.
---
What is the home school agreement
A home school agreement is a statement that will express the value of education and the goals and the responsibility the parent has to teaching their child.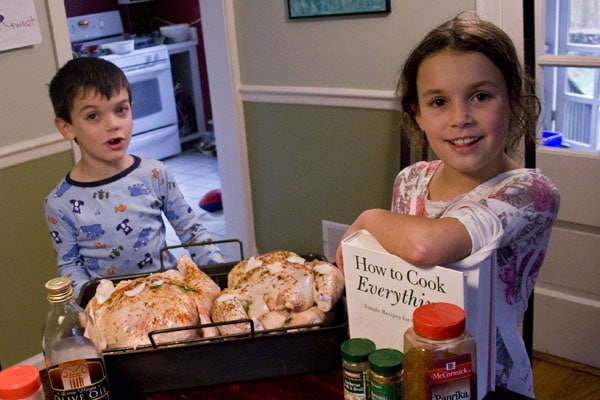 Since this first began in September 1998, this has become an important part of the administrative process in homeschooling.
The exact agreement will vary from school to school. All of the agreements need to meet the standards set by the School Standards and Framework Act of 1998.
The homeschool agreement will make sure the parents meet the needs of the child and their abilities.
It will also make sure the parents are teaching the national curriculum and participating in national exams. This is something that needs to be addressed with the school.
This agreement will also help to remind parents that they are legally responsible for the education of their child.
They need to make sure they get a full time and proper education. The student needs to be getting their education daily.
Parents will need to notify the school if the child will not attend that day.
If attendance becomes an issue the parents need to be willing to work with the school to make sure the child is getting a proper education.
---
Getting started with homeshcooling
Requirements and the law
If a family is ready to begin home school they need to learn the laws and the rules in their state or country.
The family needs to understand what is legally required of them and how they can go about proceeding with homeschooling.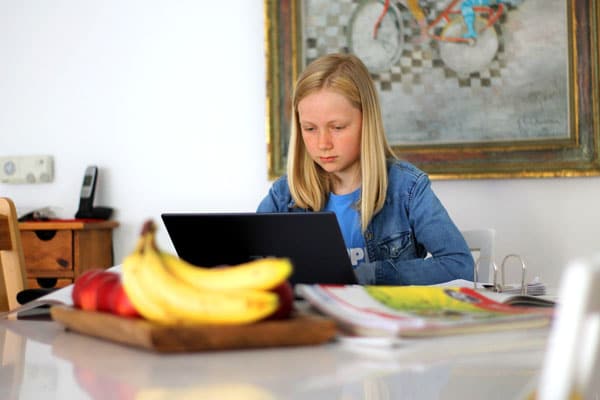 Developing a Plan
The next step is making a plan for education.
If a child is going to be removed from public school they may go through a period of deschooling. They need time to adjust to the new education system.
There are many different ways to provide education at home.
A parent needs to look at their goals when it comes to homeschooling. They need to look at what they are trying to teach their child. If there is a goal in mind it will be easier to make a plan to reach that goals.
Homeschools can be flexible in their teaching style. There are many different approaches to teaching at home.
There is different curriculum for homeschoolers and there are many ways to make education part of the daily schedule.
There are different methods for homeschooling and the more a parent looks at them the more choices they will see. It may seem like a lot to take in at first but they need to take it one day at a time.
Here are some basic things that you might need to budget for:
A computer with educational software
Higher home energy bills
Access to tutors in areas you are not comfortable in teaching.
Travel and entrance costs for educational visits to parks, museums, zoos, etc.
Stationery, workbooks, textbooks, craft materials
Curriculum course fees and tuition fees for specific subjects where necessary
Exam fees. If you decide to enter your child for certain promotional exams like the GCSE, IGCSE, and A/As, you'll need to pay for each subject (about £140, each) and the exam centre (£40).
Educational apps and e-learning resources for kids
The government in the UK does not have any statistics on homeschooling but experienced homeschoolers will say that the outcome will depend on the standards set for their educational setting.
---
Home School Activities
Most child will do well in a home schooling environment with hands on activities.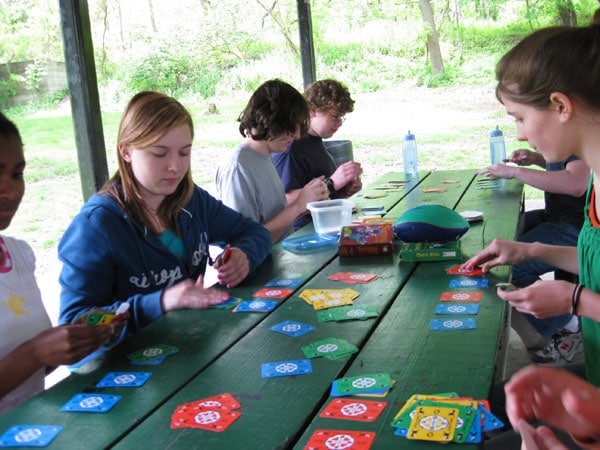 Hands on will help bring excitement back to life. Learning out of a book is not always the best way to gain understanding of a subject.
Touching and imaging things will help make learning fun and will help commit things to memory. This is true with kinesthetic learners and they need to touch things.
Hands on learning is good for students of all levels. This can help keep everyone involved and interested in the lesson.
Go Outside
Playing outside can help a person refocus. Going on a picnic is a great idea. If it is raining the picnic can be set up in the living room. This will allow the family to talk about their day.
Gardening is a great way to learn and get outside. Kids have fun watching the garden grow.
Skipping rope is good exercise and will help get the body and mind moving. This is good exercise at the same time.
Basketball is fun and dribbling the ball can teach and eye coordination. It can also teach fine motor skills. This will get the heart going and get some friendly competition started.
Garden chalk is a way to create designs and pictures in the garden. It can also be used to create others games.
Geocatching is the largest treasure hunt in the world. It will allow a family to spend hours outdoors and they will be able to find some cool objects along the way.
Playing in the woods or going for a hike can be a lot of fun. There are many activities that can be used with sticks and there are art projects that can be made in nature.
There are some other fun ideas for the outdoors. A family can paint rocks and then hide them. There is even a Facebook group for this. The RCT Rocks will document people that find and hide rocks. It is a great way to get outside.
Some days are great just up and go to the beach. A family can swim, go for a walk, or play in the sand.
Fishing can be fun but be sure that all of the family has the proper license so there is no trouble.
Arts and Crafts
There are some creative ways to complete homeschooling projects.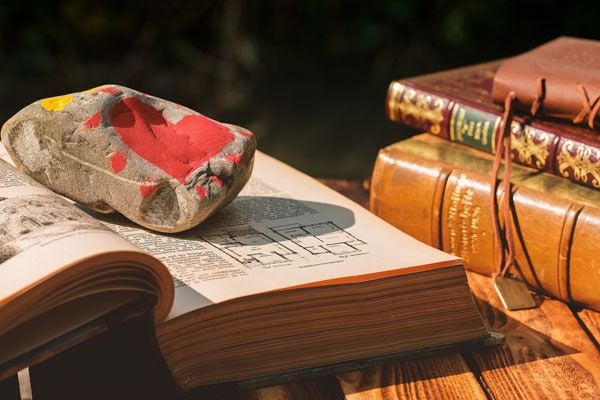 Scrapbooking can be done to capture the time or even the lessons that have been covered that week.
Leaf drawing is a new ways to explore nature and get a look at all the leaves and the different colors.
Beads and buttons are fun to collect and can be used to create jewellery and artistic creations.
Drawing is fun and there are different means to use. There is even a lot of great tutorials that can be found on Youtube for drawing lessons.
Junk modelling will allow a child to create a robot from whatever material they may find around the home.
There are some fun and yet a little messy activities too. A family can make their own playdough and slime. There are ideas for this on Pinterest and Youtube. It is a lot of fun to do.
Music
A student can learn to play an instrument while they are at home. Yousician offers fun ways to learn the keyboard. There are some free alternatives to help too.
A child can make up their own song.
They may choose any topics and write down the lyrics. Some children may need some encouragement but this is a fun activity.
Cooking
Children can get in the kitchen and bake. This is fun and will be teaching them important skills.
They can also make their food into funny shapes while learning about nutrition.
Online Activities
There are many educations programs that can be found on Youtube. This will allow the child to learn and allow the parents to have some quiet time.
They can help the child stay engaged while having the time to get some things done around the home.
Alexa Skills are fun too. They can help the child develop some of their skills and they can be activated easily.
Free typing games will allow a student to learn their typing and they are fun to play.
Duo Lingo is a great app to learn a language and it is free to use.
A parent can even allow the child to teach them a game on their favorite platform. Many children will smile about this and they will be happy to play with their parent.
Pokemon Go is a good way to get outside. Both adults and children enjoy this activity.
---
For more information about educating your child at home you can visit the UK Gov website.