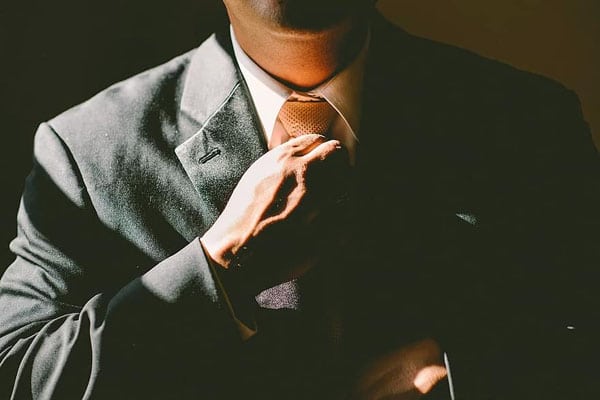 How To Improve Your Public Speaking Skills
Are you looking for ways to improve your public speaking skills? We look at what to consider if you are thinking about getting more competent at public speaking.
Tips for Public Speaking
Most people consider public speaking as their number one fear. Unfortunately for them, it is a very necessary part of life in many aspects such as business and school jobs.
If you want to know how to improve your public speaking skills to become more effective, you should read the information and methods listed for you in this article. He will be your guide for public speaking whenever the need arises.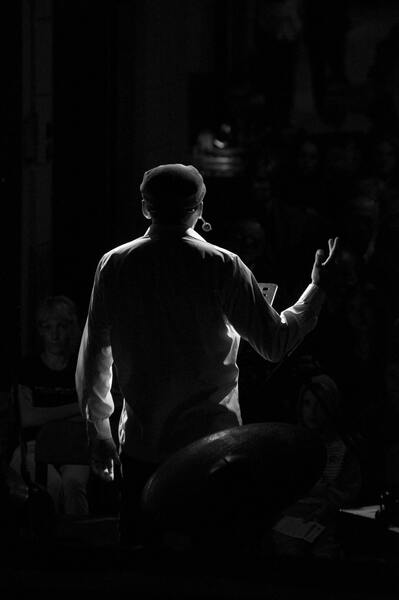 Overcome nervousness
The first thing to overcome is nervousness, embarrassment, and shyness. To do this, you need to develop confidence. And to be confident in what you're doing, you need to know.
In terms of public speaking, this means knowing the process as well as knowing what you are going to discuss or say in front of your audience. If you are shy, you will probably find it difficult to talk to strangers, let alone stand on stage in front of a sea of strangers.
If you are shy, you will be more interested in yourself than in connecting with your audience. If you're nervous, you'll probably get stage fright and start shaking, feel butterflies in your stomach, and may be so dry that nothing comes out of your mouth.
Pay attention to your body language
Another thing every good speaker does is to make sure he is comfortable before speaking. This will make it easier for you to use things like tone and stance to make a positive impact on your audience.
Believe it or not, the way you look at them and your gestures with your hands can make what you want to say more persuasive. When you go to read your speech, always make sure to make eye contact with the people you are speaking to.
This will establish a good physical connection with them, making them feel that you are excited about what you have to say. Any good speaker knows this and doesn't rely too much on their cues for success.
Make your speech clear and direct
Don't beat around the bush until your audience loses interest and you lose sight of what's going on around them. Make your speech clear, interesting, and precise.
Do not use verbiage. Use audiovisual tools to keep your audience more engaged. Don't forget to ask any question about a topic that you should be well aware of! You can also do a question-and-answer session after the talk is over, as this usually happens, but
Do audience analysis
Audience analysis is critical to public speaking and interviews. Who is your audience, why are they there, and what exactly can you offer them?
Who will be your audience for the speech? Are you going to talk to someone in HR, your potential line manager, or a committee? What are their interests regarding the position? What are their needs?
How can you develop your answers based on this information so that it is clear to them that you are well prepared? Find out as much in advance as possible so you can be prepared.
Practice your speech
You need to rehearse your speech a few times beforehand. This will help you build your confidence, which will automatically reduce your anxiety levels and can help you maintain a steady tone.
Make sure you get a good rest and hydrate by drinking plenty of water before and during the performance. This will help you focus and collect your thoughts more easily, and it will also help you control your voice because your mouth doesn't dry out. This situation can turn your speech into a disaster and somewhat embarrassing.
Make mock speeches
This step should be done at least two weeks before D-Day. Do mock speeches in front of family or friends and, if possible, in front of an unfamiliar audience for a test is a very effective way to improve your public speaking skills.
You will gain experience and be able to receive honest criticism regarding gaps in your speech or body language. This ensures that the result is as error-free as possible.
Do voice control
Work on improving your voice before speaking to make sure you speak, loudly, and with confidence. You don't need to sound trembling and weak during the interview. Before giving a speech, practice speaking softly and then gradually raise your voice until you feel you can control your voice and volume.
Take a deep breath
If you suffer from speech anxiety, you tend to breathe quickly and shallowly, which only exacerbates the physical and mental stress when you reach the stage.
Learning proper breathing techniques is essential to improving public speaking skills, with diaphragmatic breathing is the most recommended by experts.
In addition, immediately before the performance, you must take a deep breath as it is a great stress reliever. Short self-talk is also a great way to calm your stress.
Listen to yourself
Record a five-minute transcript of your speech. I remember the first time I did it, the words were very familiar, but neither my pet dog nor I recognized the sound.
Again, don't make a video, you might get distracted by the size of your nose or the shape of your teeth. Listen to the tone and height of your voice.
Is the nasal sound very loud, loud, or barely audible? Do you speak too fast or get the last word? Don't think about equipping the equipment, work on improving your voice.
Listen to others' comments
Choose someone who understands the basics of public speaking, is honest, and can be trusted to tell you the truth, even if it hurts your feelings. Give them a list of details you want them to listen to as you speak, and ask them to share what they noticed that you didn't mention.
Are You Ready To Improve Your Public Speaking?
Are You Ready To Improve Your Public Speaking skills? We hope these tips will help you achieve your public speaking goals.
The audience is sure to pay attention to you if you dress well. This is a sign of professionalism and shows that you are serious and can help you express your speech effectively.
Your audience will likely be interested in you if you wear dirty clothes and speak in a low voice. This will make them not interested in what you have to say.
---
What are the top tips for public speaking?
Are you asking: What are the top tips for public speaking? Developing your public speaking skills offers many benefits throughout your personal life and career. Follow these tips below to perfom your speech with confidence.
What are the top tips for public speaking?
How Can I Improve My Public Speaking Weakness?
Public speaking has become essential in many aspects of life. If you have trouble with public speaking, you may ask: How can I improve my public speaking weakness? Find out how you can overcome fears of public speaking.
How Can I Improve My Public Speaking Weakness?
What are the 3 basics of good speaking?
What are the 3 Basics of Good Speaking? Public speaking is a skill which incorporates a range of other skills and abilities. If you want to get better at public speaking, find out more about the three most important aspects to focus on.
What are the 3 basics of good speaking?
---