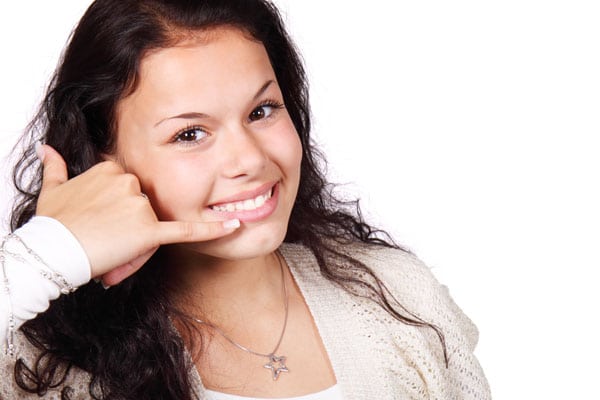 Qualities Of Good Customer Service
What are the qualities of good customer service? Most companies realize the benefits of good customer service. However, they often seem unaware of the qualities required of a good customer service representative.
13 Essential Customer Service Skills
Here are the thirteen most important qualities that an excellent customer service professional should possess:
Customer Service Skill 1: Patience
A good support rep can be patient. Often customers will not have all the information they need to help solve their problem, the problem may be generic, or the problem may be the result of errors of the customer themselves.
In all of these cases, a little patience is a big help for those who have to deal with customer complaints, issues, or other issues.
Customer Service Skill 2: Empathy and Sympathy
Empathy is another very useful personality trait to have when dealing with customers. While it is not always possible to know exactly what a customer is feeling, it is important to be able to put yourself in their shoes to appreciate their difficulties.
Customers often have to wait to talk to someone to get customer service, and that usually doesn't help their mood, especially if they've been made to waste their time listening to recorded music.
Each of us has had this at least once. Empathy allows a good customer service representative to connect with people to solve a problem.
Customer Service Skill 3: Respect
Companies can teach their employees this by showing how to properly treat all customers. For example, etiquette is one way to do this.
They may have a private class or coaching session to make this possible. Everyone must role-play and complete the course before working with anyone in the organization.
Customer Service Skill 4: Courtesy
This is something that is currently largely ignored. A simple act of courtesy will make customers feel more valuable and important. Let them know that you are genuinely helping them.
A frown can turn people away, while a smile can attract more people. Address your client with "Ma'am" or "Sir". Work with one client at a time until they feel they have your undivided attention.
Customer Service Skill 5: Efficiency
Never put off an order from customers, especially if it's urgent. Fast and accurate service can lead to referrals. Hence, empower your employees so that they can make quick decisions and respond quickly to the needs of your customers.
Customer Service Skill 6: Promise and delivery
Refrain from false promises. Never promise what you cannot give. It is still better not to promise and do more.
This is the best way to surprise your customers! Even if it's not part of your standard service procedure, do something for the customer that shows a genuine interest in their needs.
Customer Service Skill 7: Becoming Knowledgeable
Of course, he must know. Having enough information will not only allow you to truly understand the scope of support but also give you confidence that you will respond 100% to customer requests.
Customer Service Skill 8: Calm, Polite Demeanor
If a customer service representative spoke rudely on the phone or simply wasn't polite to people, they should find another job. The way a representative talks to a customer directly affects how he or she responds to the customer.
A good customer service representative respectfully treats a customer, using only his or her first name when giving permission.
He never raises his voice. The customer service representative should never try to yell at the customer, nor should they raise their voice if the customer starts talking louder.
No matter who wins the stark client-actor showdown, the help desk rep loses by indulging in it.
Customer Service Skill 9: Effectiveness
A person becomes effective if he can solve the customer's problem in time. The less time it takes to solve a customer's problem, the better.
This will not only satisfy the customer but also meet one requirement set by the management.
Customer Service Skill 10: Creativity
Customers go crazy when you tell them you can't approve their orders because "this is standard company policy." Customers don't want to hear that excuse.
If you want more satisfied customers, think creatively. There are legitimate ways to get around your company's strict policies. Make it a policy to extend service beyond standard procedures to meet customer needs.
Customer Service Skill 11: Attention
The worst thing a customer service representative can do is not pay close attention to the customer they are communicating with on the phone.
They must stop all distractions and listen carefully to the customer, taking notes as necessary. A good customer service representative doesn't need to ask the same question more than once.
Customer Service Skill 12: Clear Communication
An angry customer is usually not informed. In the case of a furniture company, the customer should receive a detailed explanation of how the delivery process works. Never assume that the customer already knows.
If you can't do something for a client because there's a rule in place, clearly explain why you can't do it.
In the case of the credit card company, the representative must explain to the customer that there are rules regarding account changes to protect the cardholder and the credit card company from fraud.
Customer Service Skill 13: Problem-Solving
The ability to solve a problem is also very important. Customers become even more annoyed when they finally talk to someone, only to realize that the rep has no idea how to solve the problem.
Translations for other people who can solve the problem, although appreciated, are not perfect, as the client may be confused with the translation.
Not surprisingly, this results in the customer having to call or come back again, exposing them to an extra waiting period and even more awesome music.
Don't let this be your company. Provide your clients with competent and talented support staff with the skills and authority to get the problem right the first time.
Do you need to improve your customer service skills?
With customer service skills, you can do your job well. The goal is to keep consumers happy, whether they are right or wrong. Customer service representatives work for different types of companies.
It is their responsibility to ensure that the company's customers are provided with appropriate services in relation to customer problems and questions.
Clients are usually people who want to know about something or a company that asks for a service. By training in patience, exceeding expectations, etiquette, respect, and sensitivity, everything will work.