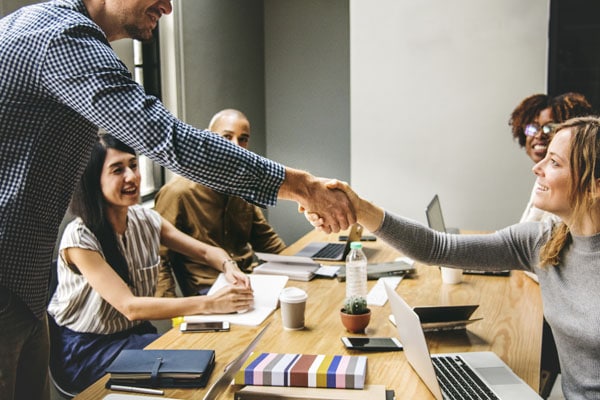 Learning Communication as a Business Owner
Business communication is the process by which information is shared between employees outside and within a company. As a business owner, learning communication skills can be vital to helping your business succeed.
When effective communication is used, both management and employees interact with each other in order to reach goals within the organization and to become better aligned with the core values of the company.
The main purpose of effective business communication is to improve organizational practices, keep employees informed, eliminate silos, and reduce errors.
For successful growth of any organization, effective business communication is essential. Business communication is essentially goal-orientated, and thus differs from everyday communications.
Learning Communication Skills Online
These professional courses will give you the training you need to manage your communication requirements or advance your career.
Why Communication is Critical to Your Business's Success
For the successful operation of an enterprise company, all core company values, regulations, rules, and policies need to be communicated to all people both inside and outside of the organization.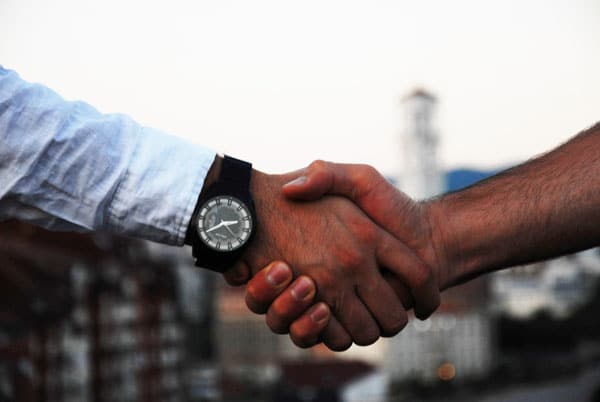 The struggle to maintain effective business communication often becomes more pronounced with larger sized corporations where there are large numbers of people involved and many different levels of hierarchy.
It is therefore essential that continuous and effective communication exists between subordinates and superiors within an organization, and between organizations and society as a whole.
1. Communication Improves Business Performance
According to recent research and findings, when a company practices good communication, they are three and a half times more likely to be able to outperform their competitors.
The ability of a business to communicate may be the biggest reason to promote good communication, but it's not the only reason that effective communication is essential.
2. Good Communication Builds Teamwork
Good communication is essential for teambuilding. When a team leader is an effective communicator, he inspires his workers to reach their given and common goals.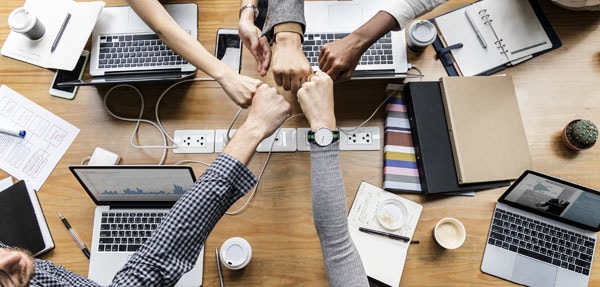 A good communicator will ensure that everyone is aware of their responsibilities as well as knowing how to perform them.
When an open dialogue exists, employees can pitch in and help others within the organization when needed. Employees will also know how and when to ask for help.
3. Communication with a Company Impacts Customer Service
For good customer service to be possible, good communication is essential. If you are not aware of the needs of your customer, how can you meet them?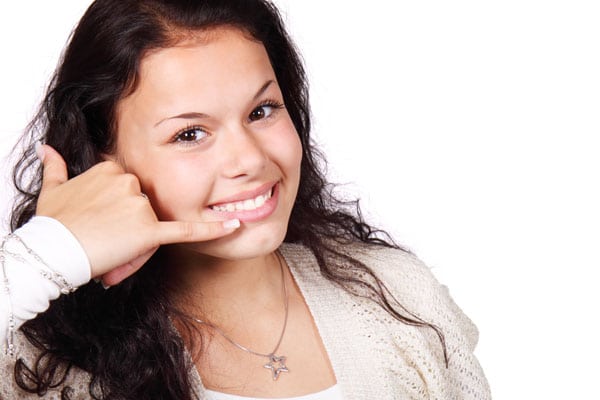 Whether you provide a service or sell products, you need to listen to what your customers want and answer any questions they may have in a way that makes sense to them.
When customers choose social media as a means of communicating with you, you should always be attentive, polite, and quick to reply to their messages.
Communication Skills Online Courses For Adults
Do you need to overcome a gap in your communication skill set to land your next job?
Have you got what it takes to become a success in business communication?
Are you a business owner who needs to understand the fundamentals of how the communication affects your company?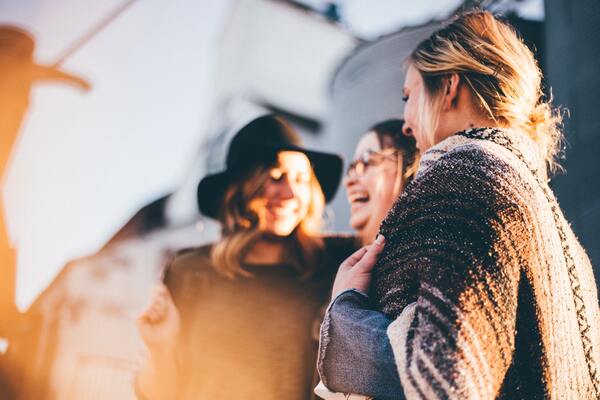 If you are ready to advance our carer in business communication, there are a range of online courses available to help you find success.
You can become fluent in the communication skills you need to focus on by online learning.
You can attend the course that is right for you and move from beginner to intermediate to advanced.
Whether you need to improve your business with effective communication or you want to follow a career path with improved communication skills, you will find the course for you.
These professional courses will give you the training you need to manage your communication requirements or advance your career.
The following links offer a range of online communication courses for you to get the skills required in our carer and personal life.
What are The Different Types of Business Communication?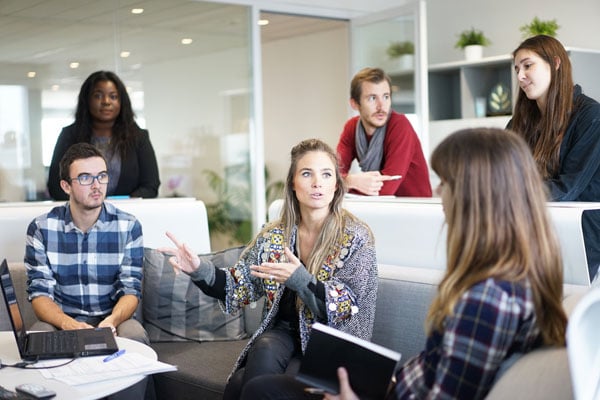 Internal Upward Communication
When business communication is internal and upward it comes from a subordinate to someone in the organization's hierarchy or to a manager. In order for a leader to have a true understanding of the operations of a company, he should always enable an upwards flow of information.
Internal Downward Communication
Communication from a superior to an employee or subordinate is known as internal downward communication. This type of communication is commonly in the form of a memo, a letter, or a verbal directive.
Internal Lateral Communication
Business communication between employees within the workplace is known as internal lateral business communication. In today's modern business world there are many different channels of communication between employees; these include messaging, email, chats, and communication via software solutions.
External Communication
When communication happens with vendors, partners, prospects, customers, and other external parties this is known as external business communication.
How to Learn Communication as a Business Owner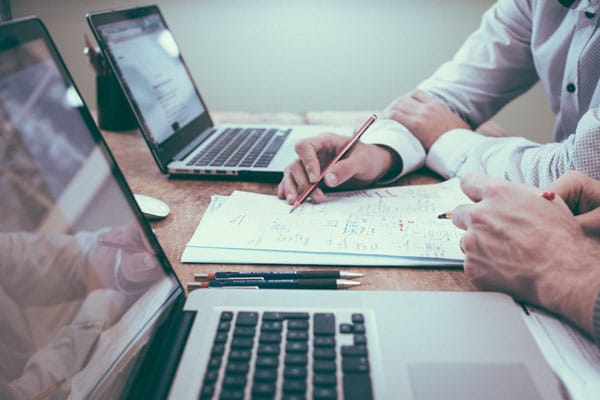 1. Become a Great Listener
The route to all communication comes with active listening. In work settings where superiors and subordinates are present, active listening is not an easy skill.
Regardless of your ranking within the company, you must be able to listen well in order to become an effective communicator. When someone is able to listen and concentrate to everything being said, respond where necessary, remember the information they heard, and understand the details, this makes them a great listener.
2. Make Important Documents and Information Easily Accessible
Every individual company has a set of information that is unique and pertinent to how it operates.
This information also plays a critical role in the interactions of the employees within the company.
For this reason, this information must be communicated periodically to all employees and to all new hires. The information should be easily accessible to all employees and easy to find online through a Wiki or other method that is easy to find and use.
3. Leverage Technology for Integrated Communication
The way we communicate both inside and outside of the workplace has changed due to changes in mobile technology.
Advancements in technology and communication have made virtual offices, telecommuting, remote workplaces and all other types of out-of-office work situations and work-from-home engagements easier.
4. Use a Dedicated Internal Communication Platform
You may wish to find, in addition to the technology solution mentioned above, a dedicated workspace for housing your daily communication requirements.
There are dozens and different web application that can help your company facilitate communication between employees and the sharing of documents.
5. Find Easy and Reliable Feedback Resources
Contrary to popular belief, communication does not stop after the conversation. Feedback it a critical step in the communication loop for all businesses, feedback being the reaction or response that follows communication.
Developing a Communications Strategy
A communications strategy can help you with effective communication, helping you meet the core organisational objectives of your organisation.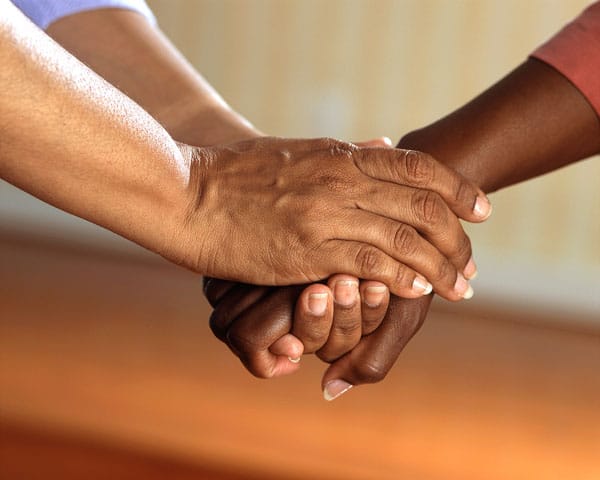 Here we will look at the different key elements of a communications strategy, also showing how web strategies, press/PR plan, and marketing plans fit into your company's overall communications strategy.
1. Statement of Purpose
It is both recommended and useful to be upfront with why you have developed a communications strategy, and what your hope to gain from it.
2. Your Current Situation
In the introduction of your strategy, you should outline what your company does, where and how it operates, and its main functions.
3. Organisation Objectives and Communications Objectives
Your overall organisational plan should be reflected in your communications strategy. Here you should be looking at your core objectives and aims as well as the overall vision of your organisation.
Once you have looked at your overall vision, you should suggest ways in which effective communication will allow you to achieve these aims and goals.
4. Identifying Stakeholders
In this section it is essential to provide a description of your main audiences that is detailed- both internal and external.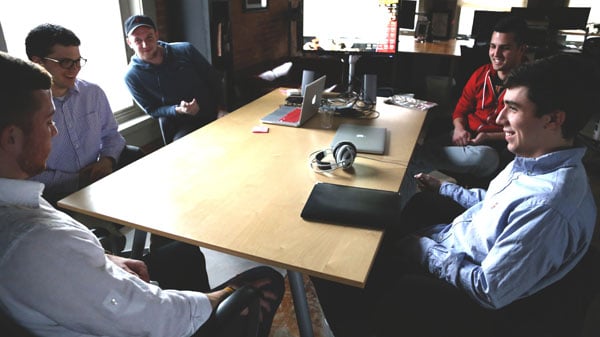 This could include staff, service users, the public, and politicians. At this point you may also like to refer to potential audiences that you are hoping to connect with in the future.
5. Messages
With your audiences identified, your next task is in breaking down your objectives into relevant messages that will be relayed to your audiences, starting with the highest priority audiences.
6. Key Communications Methods
With each audience now identified, you now must choose the most appropriate channel of communication for all of them.
7. Work Plan
With your methods of communication and audiences identified, the next stage involved drawing up a table that indicates your budget, your key communications activities, and the resources you have allocated for delivery your strategy.
8. Evaluating Success
The conclusion of your communications strategy should include an evaluation. How will you know when you have met your objectives, and what does success look like for you and your company.
---
References:
---
Learning communication as a business owner is an important skill. Read the full article on skills required for a business owner.
Online Communication Skills Learning
Do you need to overcome a gap in your communication skill set to land your next job?
These professional courses will give you the training you need to manage your communication requirements or advance your career.
The following links offer a range of online communication courses for you to get the skills required in our carer and personal life.