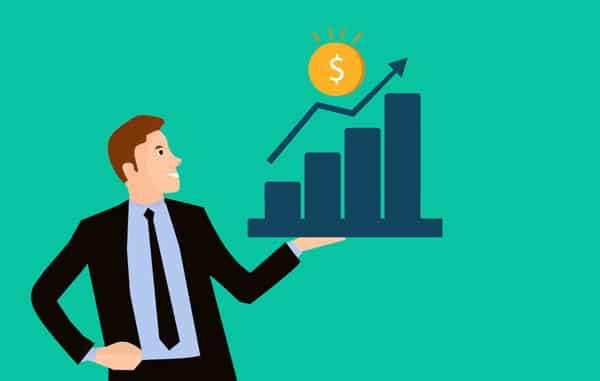 14 Best Accounting Youtube Channels
Looking for the best accounting Youtube channels?

Are you a student who needs help while studying for an accountancy exam?

Or do you need some basic tips for understanding accounts in your small business?
Whether you are a business owner that needs to understand your bookkeeping or you are working towards a professional accounting career, video offers an easy to digest way to learn.
Top videos for learning accounting
Youtube offers a wealth of resources that make learning accounts fun. Visual and audio learning can really stimulate the mind in ways that reading alone does not.
Learning from the experts on Youtube is a great way to supplement your education or refresh your accounting knowledge.
If you are learning accounting as a business owner, you want easy to follow tutorials that you can fit in during your spare time.
This is what makes video a great resource for learning about accounts, bookkeeping and finance.
Below are the most helpful video creators on youtube offering advice tips and latest news from the accountancy sector.
---
Farhat's Accounting Lectures
Want to become a Certified Public Accountant (CPA)?
Farhat Accounting Lectures is a youtube channel that provides accounting students with a range of college-level accounting courses.
Material covered includes financial, managerial, intermediate, and advanced accounting.
Playlists include:
Income Taxes – Individual & Corporate
Advanced Accounting
CPA Exam Practice Questions
Intermediate Accounting
Governmental/Not-for-Profit Accounting
Auditing, Attestation and Assurance Services
Financial Accounting
Managerial Accounting
Cost Accounting
---
CPA strength
Jonathan Dorn is a Licensed CPA in the State of Florida.
He went to Community College at age 31 and 8 years later has his own Accounting Business.
Video courses include:
Accounting For Beginners
Income Tax Tips
CPA Exam Tips / How to Pass the CPA Exam
QuickBooks Online Tutorial For Beginners
Journal Entries Made Easy
---
Else Grech Accounting
If you are an accounting student these tutorials offer a fuller understanding of financial concepts.
Else Grech Accounting has created videos to help students to master accounting, both financial and managerial, introductory as well as intermediate.
Her videos clearly explain both the technical ideas of accounting and the reasoning behind the concept.
Playlists include:
Intermediate Financial Accounting
Management Accounting
Learning Guide
Financial Reporting Case Analysis
---
Truth in Accounting
Truth in Accounting YouTube channel is your primary destination for informative and entertaining videos on US government finances.
Regularly updated videos discus the latest news and ideas in US finance and accounting.
From videos explaining basic principles to detailed analysis of current events, there is a lot to learn for anyone interested in finance.
Videos include:
Ask the Experts Q and A
Financial State of the Union
Balanced Budgets
Debt vs. Deficit
National Debt by President
What is a pension?
---
Simplified Accounting
Simplified Accounting creates short and simple videos to help non-accountants to understand the art of accounting.
If you are a business owner that wants to gain a fuller understanding of how to manage your accounts, this collection of videos will help you understand the important principles.
Video topics include:
Gross Profit Margin
Goodwill in Accounting
Debit and Credit Rule in Accounting
IFRS and GAAP relation to the Financial Statements
---
Accounting Stuff
Accounting Stuff helps Bookkeepers, Students and Small Business Owners learn Accounting Basics for free.
James created this channel in 2018 in order to share the knowledge and experience from 6+ years working as a Qualified Accountant.
Playlist topics include:
How To Calculate Depreciation
Accounting For Inventory
Your Guide To Financial Statements
Complete Guide To Adjusting Entries
Direct & Indirect Cash Flow Statement
How To Use Quickbooks Online
Debit And Credit Tutorials
Assets, Liabilities & Equity
---
Kauser Wise
Kauser Wise is Mrs. Kauser, M.Com (NET & JRF), M.Phil, MBA. Assistant Professor, Chennai.
In this channel you can learn Statistics, Operations Research and various Accounting subjects with logically as well as quickly in the concise manner.
Subjects available in this channel:
Financial Accounting
Corporate accounting
Financial Management
Cost and Management accounting
Operations Research and Statistics
---
Edspira
Edspira's mission is to provide a free world-class business education.
All videos on the channel are created by Michael McLaughlin, PhD, CPA. If you are looking for accounting Youtube channels to assist with your studies, this is one to follow.
Topics include:
Introduction to GAAP
Mergers and Acquisitions (M&A)
Foreign Currency Transactions
Accounting Changes
Auditing
Real World Accounting Examples
Financial Statement Analysis
Financial Accounting
Managerial Accounting
Corporate Tax
Auditing
Real World Accounting Examples
Financial Statement Analysis
Corporate Finance
Microeconomics
Financial Statement Analysis
---
The Accounting Space with Martin Turner
In these short 4-5 minute videos Martin Turner will help you understand accounting.
Martin is a successful professional in the financial markets and an experienced academic.
He offers great videos for those studying first year accounting units at university right through to a capstone unit at the end of your degree.
Playlists include:
Introductory Financial Accounting
Accounting, Learning & Online Communication
Learning and Teaching Research
Financial Statement Analysis
---
The Accounting Student
The Accounting Student provide videos and courses on Accounting basics, Bookkeeping and anything else Accounting related.
The Accounting Student is an online, independent and student-run provider for educating Accounting. They provide Accounting related content which is simple, educational and enjoyable.
Thomas Harwood who Founded this channel has achieved an A in A-level Accounting. He has also graduated with a First Class Honours Degree in Accounting and Finance and worked for a year as a Finance Analyst in a S&P 500 Company.
Since 2019, Thomas took his passion for Accounting and Education seriously by focusing more on The Accounting Student.
Other topics include:
Auditing
Financial Accounting
Management Accounting
Taxation
---
Kisembo CPA
Kisembo CPA createds Financial Accounting Videos and other CPA related Content.
Make sure you add this to your list of accounting Youtube channels for in depth learning.
Topics covered include:
Fundamental concepts of accounting
Sole proprietorship explained
Accounting equation transactions analysis
Double entry bookkeeping examples
Introduction to balance sheet
---
Maila the Hybrid
Maila the Hybrid creates video tutorials for a range of topics related to accounting.
The channel covers professional accounting certifications like ACCA, CPA, CIMA, ICAI, CFA. It also covers basics of accounting.
Playlist topics include:
Cost and Management Accounting
Performance Management
Financial Accounting
Quantitative Techniques
Financial Management
Financial Reporting
Advanced Financial Reporting
---
The Accounting Professor
The Accounting Professor posts videos that cover topics included within a beginners accounting course.
The videos provide tutorials and help with passing exams.
Videos cover the following topics:
Vertical & Horizontal Analysis Statements
Recording Adjusting Entries
Recording Journal Entries
The Impact of Transactions on the Financial Statements
Computing the Price of a Bond
Over- or Understated Net Income
Statement of Cash Flows
Estimating Bad Debts
Bank Reconciliation
---
AG OnlineTutor
AG OnlineTutor provides FREE Accounting & Management Accounting Resources to Get the Grade You Deserve.
From the value of money to management accounting, there are many topics covered to help get an understanding of the topic.
Playlists include:
Management Accounting
Accounting
CA Accounting
IGSCE Accounting Past Paper Discussion
---
As part of your education in accounting, the Youtube channels in this list offer additional methods of learning difficult topics.
Accountancy Online Courses For Adults
Have you got what it takes to become a successful accountant?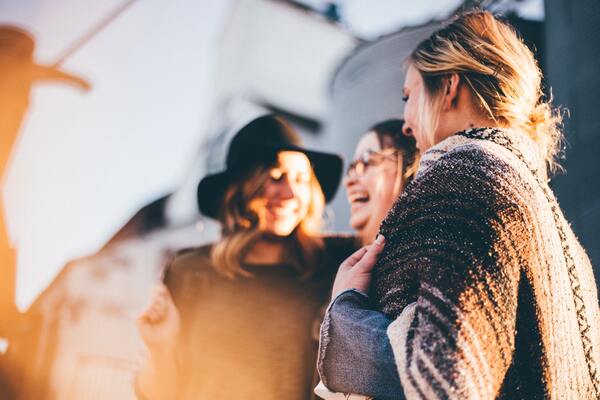 Do you need to overcome a gap in your skill set to land your next accounting job?
Are you a business owner who needs to understand the fundamentals of your bookkeeping?
If you are ready to advance our carer in accounting, there are a range of online courses available to help you find success.
You can become fluent in the accounting topics you need to focus on to move from beginner to intermediate to advanced.
Whether you need to improve your accounting skills for your own business or you want to follow a career path in bookkeeping, you will find the course for you.
These professional courses will give you the training you need to manage your accounts or advance your accounting career.
These professional accountancy training courses are available in English, Hindi and Arabic.