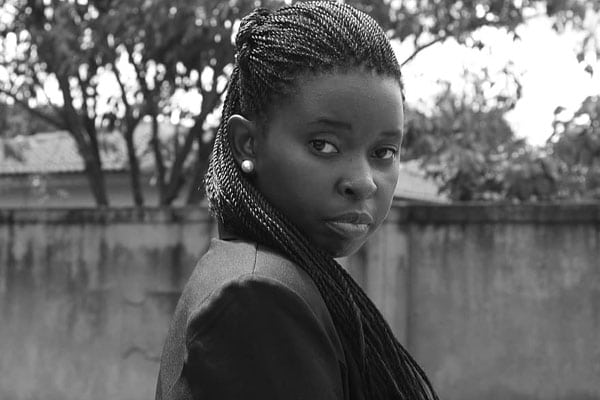 What do Career Coaches do?
Are you looking for a change in career? If you need help finding a job that suits your requirements, you may seek the help of a career coach. So, what do Career Coaches do?
When to seek the help of a career coach
Do you feel Trapped in your Job?
While being too busy can leave you feeling like you're drowning, it's still something we strive for. Busyness must be an indicator of accomplishment.
Okay, maybe not in that case. Even if you have a lot on your plate, you may work in a job you despise. The kind that makes you dread going to work every day or the kind where you spend your days bored and disappointed at your desk. Even though you're busy, that doesn't mean you're happy.
It's more complicated to come to this realization. It's easy to feel like we need more time or resources to consider a new career path when we're already juggling so much. We must keep our homes, feed our families, and pay our bills.
We spend a better portion of our waking hours at work; it should be a place where we are happy to go to every day. The effects of chronic unhappiness can spread beyond the source. Negative effects on mental and physical health, as well as on interpersonal relationships, are possible.
Changes can be made for a happier work life, even if a career shift is challenging. However, there are times when we need more than the advice of our friends and family.
Career coaching is something to consider if you feel that your professional life is missing something, if you are not happy in your current position, or if you want some advice on what to do next.
What is the Purpose of a Career Coach?
Despite its obvious benefits, only some people use the services of a professional career coach. That's because they didn't think it was necessary or never gave it any thought.
Most people only think about hiring a career coach when they are making a significant shift in their careers or moving or when things need to improve professionally. Or if they need a job badly but can't find one.
However, there's more to it than that. You should learn what a career coach is and how they can help you if you are currently experiencing career-related frustrations such as feeling stuck, under-utilized, overworked, or underpaid.
What Does a Career Coach do?
A career coach's primary function is to assist clients in defining and pursuing their ideal professional roles. A career counselor helps you locate work that is meaningful and inspiring by assisting you in uncovering your underlying life purpose. That's why it's beneficial to work with a coach who can advise on careers you hadn't thought of and guide you toward fulfilling, purposeful work for which you're a good fit.
A career coach can give you a new perspective on yourself by analyzing the results of personality and skills tests to help you figure out why your current position or line of work isn't satisfying. By asking and answering questions, you and your coach can get clear on your long-term professional goals and develop a strategy to get you there.
Once you know what you want out of life, a career coach can help you plan your job search, prepare for interviews, and craft a winning application.
Ways A Career Coach May Be Able To Help
When it comes to your Job, it's crucial to take the reins by taking the time to learn about your possibilities and speaking with as many people as possible who are in positions of authority and can offer advice. It's the surest route to making your professional dreams come true.
Consider this list as a starting point if you're interested in learning more about the benefits of hiring a career coach yet have some questions.
They can help you accelerate your job search process:
Simply put, career counselors are there to assist you at every step of the way during your hunt for employment. Examples of such activities include writing a resume, practicing for an interview, developing a networking strategy, optimizing your profile on LinkedIn, learning how to search for a job, and negotiating a salary.
They can help you advance your career:
Others may consult a career coach as they plan for future professional development. Some examples of this would include getting promoted, landing a high-stakes assignment, or establishing rapport with upper management.
They can help you discover your next career-changing move:
Do you need to break out of your current situation? Working with a career coach can shed light on the obstacles blocking your path, the specifics of your unhappiness in your current position, and the nature and means by which you wish to alter your professional trajectory.
They can help you evaluate your career options:
When deciding between two or more possible jobs, it's common to feel stuck. You may be at a crossroads in your career, debating whether to switch to management or continue in your current role. Possibly, you're weighing your possibilities for bringing your expertise to a new field.
They can help you project manage your career:
Your career is one of the most significant endeavors you'll lead. Like any other project you've managed, this one has a cast of characters with specific responsibilities, a series of checkpoints to complete, and a set of objectives to achieve.
They can help you with your brand:
The words that describe you best are part of your brand. It's how you present yourself in various settings. Your level of public profile, the quality of your relationships, and the results of your efforts can all influence this factor. In the context of an organization, work is everything you create in your official or unofficial capacity.
They can help you update or develop career-advancing skills:
Career upskilling and reskilling may become important when you move up the corporate ladder or switch fields.
They can help you succeed in a newly appointed position:
What you accomplish or fail to accomplish in your first ninety days on the Job can significantly impact your long-term success or failure. Working with a career coach who can help you map out your priorities, areas of study, and transitional objectives can greatly improve your odds of success.