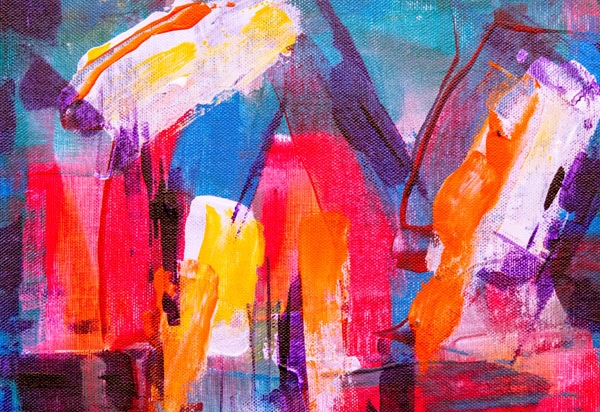 What Does Art Therapy Involve?
Art therapy is a creative therapy used to help people who need emotional support and encouragement. Often, art therapy can be a benefit to people have been struggling with disability, illness or an adverse situation in their lives.
Using artistic expression, art therapy can be used to help promote self-esteem and awareness while reducing stress and anxiety.
Art therapy is a type of therapy that uses the creative process of art-making to improve a person's mental health. Art therapists use different types of media, including painting, drawing, collage, sculpture, and more.
The goal of art therapy is to help the client discover where they may have problems and create new ways of dealing with them.
Art therapy can help clients develop problem-solving skills that can be applied to other parts of their lives. Although art therapists may use different media, the process of therapy is always aimed at improving a client's mental health.
Why is Art Therapy Needed?
Therapy is not always necessary to change one's life. However, there are certain situations in which therapy may be needed.
For example, art therapy may be needed when a person's life has become extremely stressful, and they find that they need to learn new ways of thinking to deal with their problems.
Sometimes, people are helped by simply making art; it gives them a break from the stress of their everyday lives.
Who Can Benefit From Art Therapy?
Art therapy can help all ages, races, genders, and cultures. However, there are several factors that may limit who can benefit from the therapy.
Art therapy may not be effective for people with mental illnesses that limit their ability to speak. Art therapy is also not a good choice for people who are too self-conscious to express themselves through art.
Some conditions that art therapy may be used to treat include:
Depression
Anxiety
Post-traumatic stress disorder (PTSD)
Psychosocial issues
Cancer
Emotional difficulties
Eating disorders
Stress
Aging-related issues
Family or relationship problems
Psychological symptoms from other medical issues
Medical conditions
Substance use disorder
Art therapy can often be used alongside other psychotherapy techniques such as cognitive-behavioral therapy (CBT) or group therapy.
Art Therapy Practices
Art therapists work with clients in groups or individually. Group art therapy is not like group therapy in which a counselor would talk to a group of people at the same time.
Instead, the client's art piece and their process of creating it will be discussed by them and the therapist or other clients present in the group. Art therapists can also work with clients individually. In this case, art-making process is discussed and analyzed one-on-one.
Techniques used in art therapy can include:
Collage
Drawing
Finger painting
Painting
Coloring
Photography
Doodling and scribbling
Working with clay
Sculpting

Art Therapy Training
Although it can be helpful, it is not always necessary to be trained as an art therapist to perform the therapy. However, most art therapists complete at least two years of undergraduate study in art therapy or a related field.
Depending on state laws and licensing requirements, many people who practice art therapy will also get clinical training in mental health counseling or clinical social work.
Who Can Become An Art Therapist?
Art therapists are creative thinkers and problem-solvers, who can use art making as a tool to help people.
Art therapists have a unique way of looking at the world, which can make it easier for them to see their clients in a new light.
For example, art therapy may be effective for someone who has trouble getting certain words out of his or her mouth. Art is also a good outlet for those who suffer from strong emotions.
People who can work with these traits, in combination with art therapy training, make a person qualified to practice art therapy.
An art therapist will usually have a master's degree from an integrated program in psychotherapy and visual arts. These qualifications will be provided by an educational institution accredited by the Council for Higher Education Accreditation (CHEA).
If a therapist has the initials ATR after their name, it means they are registered with the Art Therapy Credentials Board (ATCB).
The initials ATR-BC shows that the therapist is registered and also passed an examination to become board-certified by the ATCB.
Art Therapy Process
The process of art therapy is different depending on the therapist, the client and the situation. However, the basic process of art therapy is as follows:
i. Begin Art Therapy Treatment
In order to work with a client, an art therapist will have to meet them. Usually, it will be through a referral from another therapist or from a physician who has been told about the client's condition.
When making a referral for therapy, doctors should always ask about the art therapist's training and ask for information about his or her philosophy of art therapy; this will make sure that their patient gets the most appropriate treatment.
ii. Create a Therapeutic Environment
After meeting with the client, the therapist will create an environment that is both a creative and supportive space.
This space can be in a room set up for art therapy only, an office in which art therapy will happen once a week or even as simple as one corner of the therapist's office. The point of this is to help the client feel at ease during their sessions.
iii. Create a Treatment Plan
After the client feels relaxed, the art therapist will create a treatment plan that includes what media the client will use and how he or she will use it.
The therapist might do research to determine what techniques work best for an individual.
iv. Use Therapy as Needed
The main goal of art therapy is to help the client learn to cope better with a problem. While this may not happen all at once, it can happen as sessions go on.
---
Benefits of Art Therapy
Art therapy is a unique way to get help with mental health problems. Art is a form of self-expression that many people find natural and helpful, especially in times of crisis.
Art therapy can be an effective way to improve the quality of life for individuals who have serious mental health issues.
Art therapy can help people look at their lives in different ways; this new perspective may change how they see themselves and the way they want to view the world. Art therapy can help people find new methods of coping with their problems, whether those problems are physical or emotional.
The creativity that art therapy encourages is a trait that everyone possesses. However, it is sometimes hard for people to tap into their creative abilities in art if they have been taught not to.
This can be especially difficult for children and adults who suffer from mental health issues or are going through stress. Art therapy provides a way for them to express themselves and also learn how to deal with the world in a healthy way.
In conclusion, art therapy is a unique way to help people with a range of mental health issues. Since it is largely based on the creative process, it can be an effective, relaxing, and fun way for people to improve their lives.
Art therapists tend to have excellent people skills, which is necessary when working with clients one-on-one or in a group setting. Art therapists also have good critical-thinking skills and creativity, both of which help them in their work.